Introduction
You can sell objects, Dinos and Resources. This page explains briefly how to do so or refers to page where this information is included.
How to sell your objects
You can sell your objects (Buildings: Stores, Resources, Houses, Dino Den, Habitats, Storage) and Decorations in the Move mode.
Once you have selected your object you can tap on the sell button and you will get a confirmation screen allowing you to sell the item agains the amount displayed or cancel the sale.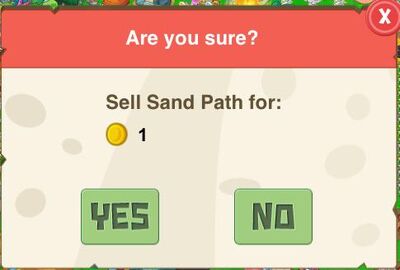 As wiith all trading buying objects is more expensive than the

obtain selling it.
How to sell your dinos
Please consult the Dinos section.
How to sell your resources
Please consult the Buy and sell resources page.